RODNEY CROWELL
WORD FOR WORD
From growing up in Texas, to living in his car, to landing his first publishing deal, to writing fifteen #1 songs, Word for Word is a lavishly illustrated look at the lyrics of an icon among songwriting giants.
"There's no doubt that Crowell was an architect of Americana as we know it."
- NPR Music
Emmylou Harris—who once employed Rodney Crowell as the guitarist, harmony singer, and arranger in her legendary Hot Band—introduced many listeners to his finely-crafted songs, including "Til I Gain Control Again," "Leaving Louisiana in the Broad Daylight," "I Ain't Living Long Like This," "Even Cowgirls Get the Blues," and "Ashes by Now." They all went on to be become major hits for other performers, while Crowell went on to carve out a career as the first country singer to earn five #1 singles from one album.
Rodney continued writing and recording classics, such as "Lovin' All Night," "I Couldn't Leave You If I Tried" (which was nominated for a Best Country Song Grammy), and "After All This Time" (which was nominated for both CMA and ACM Song of the Year, and won a Grammy for Best Country Song). Other artists continued to take his songs to the top of the charts, including Bob Seger ("Shame on the Moon"), The Nitty Gritty Dirt Band's ("Long Hard Road," Tim McGraw ("Please Remember Me"), and Keith Urban ("Making Memories of Us"). By the early 2000s, Crowell was already a legend. But the expertly-crafted songs continued to flow as he became the embodiment of the growing Americana movement and continued to release new material that can be considered among his best work.
Available in both a Standard Edition and a Deluxe Limited Edition, signed by Rodney
Lyrics and stories of Rodney's favorite songs from his catalog
Large format 9.25 x 11 inch 248-page presentation
High end printing on premium art paper
Quality thread-sewn binding
Deluxe Edition housed in a custom slipcase
Hand-numbered and signed Deluxe Edition limited to 1500 copies
Preorder Now!
Word for Word will be released on September 13, 2022, but pre-order sales are open now. Reserve your Standard Edition or your signed Deluxe Edition before they're gone.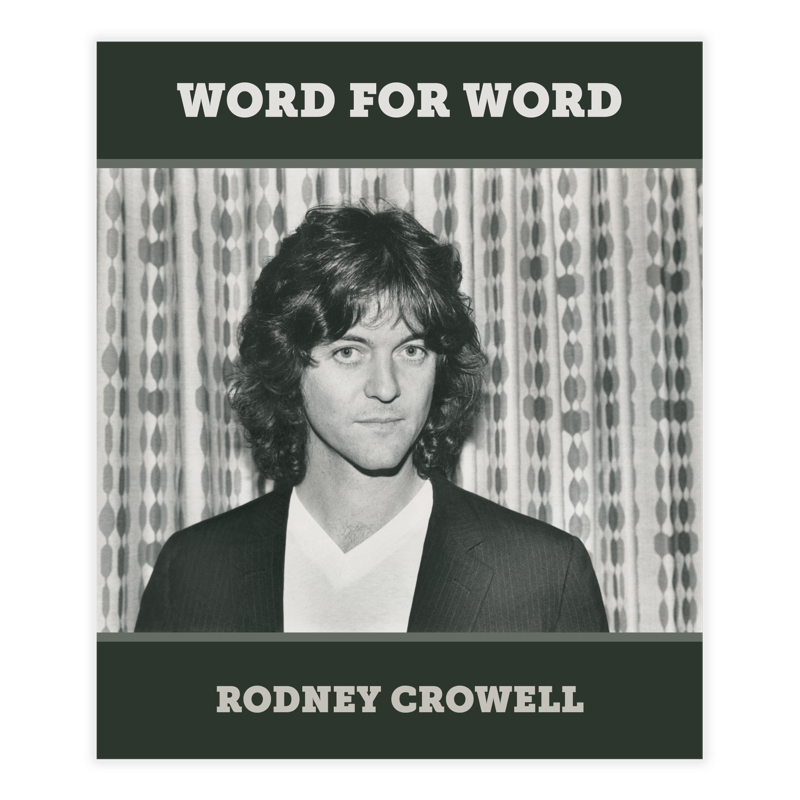 RODNEY CROWELL: WORD FOR WORD
• Lyrics and stories of Rodney's favorite songs from his catalog
• Large format 9.25 x 11 inch 248-page presentation
• High end printing on premium art paper
• Quality thread-sewn binding
• Deluxe Edition housed in a custom slipcase
• Hand-numbered and signed Deluxe Edition limited to 1500 copies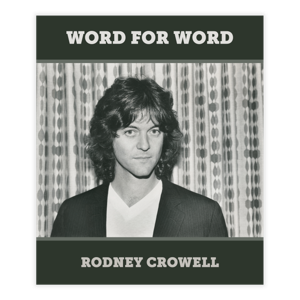 Rodney Crowell – Word for Word – Deluxe Edition
• Lyrics and stories of Rodney's favorite songs from his catalog
• Large format 9.25 x 11 inch 248-page presentation
• High end printing on premium art paper
• Quality thread-sewn binding
• Deluxe Edition housed in a custom slipcase
• Hand-numbered and signed Deluxe Edition limited to 1500 copies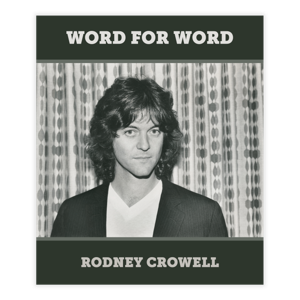 Rodney Crowell – Word for Word – Standard Edition
• Lyrics and stories of Rodney's favorite songs from his catalog
• Large format 9.25 x 11 inch 248-page presentation
• High end printing on premium art paper
• Quality thread-sewn binding